Everhot range cookers are becoming increasingly popular, not only for their functionality, but they also look and feel great too. Everhot range cookers are among the most popular you can buy today.
Everhot ranges come with more space providing plenty of room to cook beautiful meals for the whole family. They also come in a wide range of different widths from 60cm to 150cm. So finding a cooker from Everhot that meets your particular requirements shouldn't prove difficult.
History Of Everhot Range Cookers
It is nearly 50 years since Ossie Goring invented the first Everhot range. It took several years and a many prototypes before he came up with this new range cooker. He came up with one that used a small amount of power provided by the water mill turbine at his home. This range ran off the mill's water turbine power and from a standard 13amp plug. 
Since then, the company, now in the capable hands of Ossie's son Guy, has continued to improve on the original range cooker design. They have worked hard to create products that aren't only energy efficient but very functional.
Everhot Models
This is the first Everhot range cooker ever produced by the company over 40 years ago. It comes with two large ovens, cast iron plates, and an integral grill and will fit neatly into the space that a conventional freestanding cooker would sit in. Plus, it is quick to install and only needs a 13 amp plug supply close to it.
The 90i, of course, slightly larger than the Everhot 60 and comes with an integral two-zone induction hob. It provides more options for creating beautiful meals and is much more energy-efficient, enabling you to produce meals a lot faster.
The Everhot 110i offers a hybrid of classic cast iron hotplate cooking and provides the latest induction technology. Just as with the 90i, this Everhot stove comes with a two-zone induction hob. It also has three full-size ovens that are easy to control.
This is one of the largest ranges that you can buy from Everhot. With a cast-iron hotplate, this model has four large ovens and two grills. It also comes with a resting plate set between the two hotplates. This, like other large models in the range, is great where you would like to have more heat in the kitchen.
Every single model of Everhot electric stove you can buy today comes in a wide variety of colours. If you want, Everhot we can provide samples of the different colours Everhot ranges come in so you can choose the right colour. Finding one that will compliment your kitchen won't be hard at all!
Everhot Energy Efficiency
One of the great things about the Everhot series' is that they don't use much power to run. Even when used during peak electricity periods, these cookers can cost less to run than conventional ovens. 
Each of the models made by Everhot come with their "Eco" function. This means that you can allow your range cooker to be on continuously but at lower settings. In turn, this helps to save energy yet still provides heat in your kitchen at all times.
Cost Of Buying And Running Everhot Range Cookers
How much you spend on an Everhot range depends on the size you go for. But in comparison to some similar types of range cookers, you will find that these cost a little less. The prices range from £5,930 for the smallest model to £11,750 for the largest. Also, you'll need to factor in the costs for any accessories or add-ons to the range you've chosen.
As for the running costs, you will find in comparison to other similar kinds of range cookers; this one costs a lot less. For example, if you were to purchase an Everhot 60 range, it would cost around £14 each week to run it, whereas the much larger Everhot 150+ would cost about £25 to run. This relates to them remaining on at all times. 
Why Choose Everhot?
Unlike its major rivals when it comes to cooking on an Everhot range cooker, it doesn't use a great deal of electricity. Each of the models that Everhot offer work on a trickle feed of electricity of fewer than 13 amps. At the same time, other models need 35 amps of electricity.  
As well as being able to provide them with power from a mains electricity supply, Everhot's can be powered using renewable energy sources. So if your home is fitted with solar panels, you can use the electricity they produce to power your Everhot range cooker.
When it comes to installing these ranges, it is straightforward to do. You simply need to slot it into where you want it to go and plug it into a socket. There is no need to fit any flues or pipes as you would have to do with an Aga as it runs off electricity.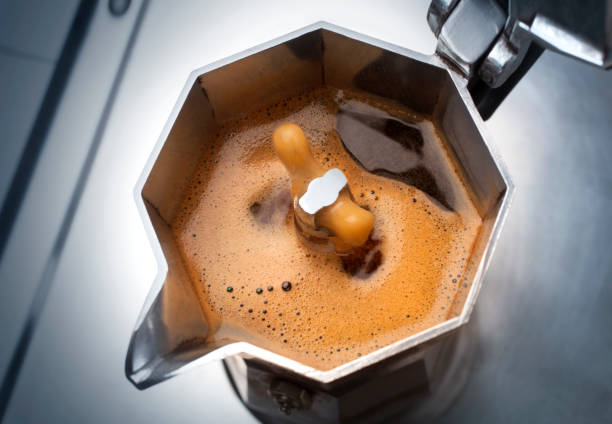 Everhot Accessories And Add-Ons
You can purchase various Everhot essential accessories and add-ons when buying an Everhot range.  Some of the kinds of accessories you may want to consider getting are as follows:
If you would like to enhance the looks of your Everhot range cooker, you could look at this add-on. Each pack comprises a chrome tail rail and brackets and chrome door hinges. All of which match the chrome twist handles fitted to each of Everhot's ranges.
This extractor hood for your range is built in Yorkshire and is available for use with every cooker range Everhot makes. You can even choose it in a colour that matches the range you've chosen.
You place this over the hotplate lid handle, and it hangs in front of it when raised to stop any splashes from ruining the mirror finish of the lid.
 If you enjoy baking, then this is something worth investing in. It fits neatly on top of the main lid of all models apart from the 90i, 110i, and 110+. It sits slightly above the main cover and is the perfect place to put dough for proving.
This is perfect to use when you don't want your Sunday roast to be sat in fat as it cooks. You can easily change the position to fit inside the oven and be easily stored away as it folds down flat when not in use.
It comes with a long enough handle to be used even when the hob is still on. It comes with a cover that slides over the blade to ensure that you will not cut yourself when it isn't in use. It also has a space inside the handle to store an additional blade.  
We here at Quince & Cook have an Aga branded scraper, which is fantastic and works just as well as the Everhot branded scraper! This can be found here.
Kitchen Accessories
We also have a large variety of kitchen accessories here at Quince & Cook that will definitely compliment your kitchen and an Everhot Cooker!
Swiss-made AGA stainless steel cookware has not only been designed to create perfect dishes every time but also retain it's stylish appearance for years to come. 
This enamelled carbon steel ladle features a splatter pattern in black and white tones. It's long, ergonomic handle provides a secure grip for scooping required amount of soup or sauce into it's deep round cup.
This strong, dependable Cast Aluminium casserole dish from MasterClass is harnessing the beauty of nature. It's lighter than cast iron but just as strong. The heat conduction of aluminium means food can be cooked evenly and quickly, on the hob and in the oven. With a capacity of 5L (8.5 pints, 169 fl oz), it's perfect for cooking sizeable meals.
The perfect choice for roasting a beautiful joint of meat, this non-stick roasting pan features a removable roasting rack that easily allows the fat to drain away for healthier cooking. Ensure you have a secure grip with heavy duty hinged handles, ideal for use on all heat sources excluding induction.
Differences Between Everhot And AGA
Both
Everhot and AGA
make a fantastic selection of range cookers that you can use in your home today. But there are a few differences you need to be aware of when it comes to these two companies.

Oven Temperature
When it comes to AGAs, these only come with just four different settings, and you cannot alter the temperature of these settings. However, with Everhot range cookers, you can adjust the temperature inside the ovens and reach a temperature between 200C and 250C.

Hotplate Temperature
Again the hotplates on an AGA have a fixed temperature and can only be set to simmering or boiling. But they have now included one model with a two-zone induction hob as an added option. Another optional extra available from AGA that you can use on the AGA 7 is a two-zone gas or ceramic electric hob. But these will take the place of the warming plate that comes as standard on this model.
When it comes to the hotplates on Everhot models, you can separately control both sides of the large hotplate. Also, all Everhot's "i" ranges come with an induction hob that can be controlled independently. On the 90i, 100i, and 110i, you get a two-zone induction hob as standard, and on their 120i and 150i models, you get a three-zone induction hob.
Heat Output
Each AGA will emit approximately 1KW of heat into a room at maximum cooking temperature. They will also produce less, but you will need to turn some ovens off.
As for Everhot ranges, these emit slightly less heat into a room, but in turn, it costs a lot less to run. Plus, you can set yours to ECO mode, which will reduce how much heat gets emitted and further reduce running costs. The cost to run such a range is around 60% less compared to an AGA.
Heat Up Times
From cold, it will take anywhere from 10 to 24 hours before an AGA has reached the right temperature. Once on, it will take anywhere between 8 and 12 hours to heat up thoroughly. In some models, it comes with a slumber feature, and this will result in the oven taking around 1-1.5 hours to heat up. As for the AGA hotplates, these take approximately 8 to 15 minutes to heat up from cold.
Whereas a range from Everhot only takes between 2 and 2.5 hours to heat up from cold. It comes with a boost feature for the top oven that takes between 20 and 25 minutes to reach a temperature of between 200 and 220C. Unfortunately, with the hotplates on these ranges, it takes around 45 minutes from cold for them to heat up.
Everhot FAQs
How Do I Clean My Everhot?
As you can keep both the hotplates and ovens in your Everhot range at a working temperature, any food spilled on them will become carbonised and be eliminated with ease.
The various stainless steel parts of an Everhot stove benefit from a clean using a suitable cleaning agent and a light-scouring pad.
Generally, wiping down the surfaces of your range with a damp cloth after every use should suffice.
How Long Do Everhot Cookers Last?
Just like you, Everhot is a company that cares about craftsmanship. Their ranges get built by skilled craftsmen using both traditional and modern techniques.
If cared for correctly once installed, each of the range cookers Everhot makes are built to last a lifetime.
Will An Everhot Heat My Kitchen?
Like any traditional heat storage range, the ones from Everhot will provide gentle heat in your kitchen. But unlike other models, you can adjust the amount of heat that your range cooker emits. So you can lower the temperature during the summer and then increase it when it starts to get colder.
Adjusting the inside the temperature emitted means you will create a more comfortable atmosphere in your kitchen throughout the year. Plus, of course, reducing the temperature helps lower the costs of running such equipment.
Final Thoughts On Everhot

In recent years for many, the kitchen has become the heart of the home, and the addition of a beautiful Everhot range cooker will make it more inviting.
As their models start at around £6,500, they may not be the cheapest option for cooking. But they will prove a sound investment over the coming years as you see just how much less they cost to run. Even if you leave yours on throughout the whole year, you can expect to see the costs of running this range cooker at around 15% of your total electricity bill.
Also, if you want a range in your home that doesn't take long to set up and install, this is the perfect option for you. All you need is enough space to fit in and a 13 amp socket close by, which you then plug your Everhot energy-efficient range into. You could have yours up and running in a matter of just a few minutes.